Michael Giles
About me
Setting a standard and accepting only the best possible results, achieved through integrity and high quality professional service, has seen Michael Giles build an enviable reputation amongst home sellers in the Sutherland Shire.
Starting out with a simple philosophy that there are always customers looking for the best possible service and professional advice, Michael Giles has gone on to become an awarded performer within the Real Estate industry. Hard work and extraordinary results have seen Michael recording more than $50 million worth of property sales over the past two years.
Holding a genuine belief that to be successful you must set out to fulfil and where possible, exceed your client's expectations, has paid real dividends. Michael's proven track record over the past twenty years are outstanding, with hundreds and hundreds of satisfied home sellers already having benefited from his commitment to service.
Having grown up in both Sylvania & Cronulla, Michael is currently living in Oyster Bay and is fully aware of the lifestyle benefits that the area has to offer. His enthusiasm, along with a genuine belief in the tremendous advantages offered to those who are fortunate enough to live in the Sutherland Shire, are key factors in his ability to successfully market properties within the local area.
A Licensed Real Estate Agent and Auctioneer, with twenty years experience, Michael has carried out extensive industry training at all levels. He also strongly believes in an ongoing approach to professional development, which enables him to remain at the forefront of advances within the property industry.
By offering a friendly and relaxed approach, with the highest levels of integrity and professionalism, Michael has ensured that many clients become customers for life. Both buyers and sellers are repeatedly coming back to him, to carry out further real estate transactions and to seek the best available property advice.
Michael Giles can be contacted directly on 0407 304 056
For Sale
For Sale
For Sale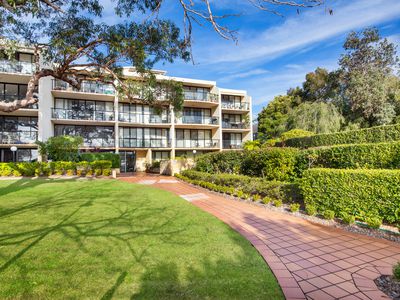 For Sale
Could not have been more pleased
We wish to thankyou sincerely for all your efforts in the recent marketing and sale of our property. First we were visited by you to explain all the details about the marketing program. We discussed brochures, advertising and open house details and were able to ask questions which enabled us to understand what was going to happen. We thank you for being courteous, efficient and at all times striving for the best results possible for the sale of our property. You kept us informed at all times and, most importantly, found a buyer; and this, during a very quiet market. We could not have been more pleased with your professionalism during the whole of the marketing campaign and throughout the finalisation of the sale. We have no hesitation in recommending you to any prospective seller or purchaser.
- Robyn & Phil
Professional, experienced and enthusiastic
From our first meeting with Michael, we knew we had found the right agent to sell our home. Michael is professional, experienced and enthusiastic and he understood that we were selling not only our biggest asset but also our home. Michael's advice was spot on in every aspect. He knew exactly what needed to be done both to prepare the house for sale and to market the property, and his recommendations around selling at auction were correct. He was always available to answer our questions, was available to potential buyers, and he gave detailed feedback after each open house and inspection. After the successful sale of our home at auction, Michael remained in regular contact with us and with the successful purchaser. Collins & Giles was recommended to us by friends and we have recommended Collins & Giles to our friends.
- Amanda & Brendan
Outstanding service
Collins and Giles Real Estate have provided as outstanding service, even to family members who were not directly involved with the sale of our family home. We want to thankyou from the bottom of our hearts for your diligence, kindness and compassion during what would otherwise have been a very stressful time. We will recommend Collins and Giles to everyone wishing to sell their house with agents who are truly concerned with the wellbeing of their clients. Thankyou for your willingness and availability to provide advice and help whenever needed.
- Lara & Brad
GREAT HELP WITH GREAT SUGGESTIONS
Michael is an excellent agent who helped me sell my house in difficult times. He is knowledgeable and honest and was always available and quick to respond to enquiries. In the early stages, he offered sound advice and suggestions and as the process progressed he explained each step giving helpful guidance about possible alternative actions. My house sold and I am very pleased with the outcome
- Kerri
Gymea
What a refreshing experience
From our first interaction with Michael Giles it was instantly obvious that his knowledge of the Real Estate industry was not only comprehensive, it was absolute. It was very apparent that the sale of our property would be in capable hands. Throughout the entire procedure he was informative and attentive to every detail. Even after hours he was immediately available to advise on any question, and with a constantly pleasant attitude, and charismatic and engaging personality, no aspect of the sale was too much trouble. In a society punctuated by mediocrity what a refreshing experience it was to observe a dedicated professional at work.
- Juris & Carol